We have been working on it for quite some time now and have ground to a halt for lack of funding.
This is where you might like/be able to help.

An alphabet costs about £20,000 to develop from scratch (yes, even when we reuse some activities!).
As the project is underway, we only need £5,000 to finish it.
This is the second round of funding after some of you got in touch to tell us that they were interested and didn't get the information in time and asking if we could provide payment in Euros.
Our target: £5,000 / ~ 6,000 €
We have gathered £1,024 / ~ 1,220 €
Click on an amount in Euros above or in Pounds below to pay online with Paypal,
with your Paypal account if you have one, or by credit card.
NB : you need to accept "session cookies", if you do not know how, please click here: Session cookies




If you prefer you can make a bank transfer, please send us an mail and we will send you our bank details: bigfish@poissonrouge.com.

Finally, if you hold a bank account in the UK, you can send us a cheque, written to Poisson Rouge Interactica Ltd at Bryncethin, Pennant, Llanon, Ceredigion SY23 5JG, Wales



We would like to credit everybody who takes part, so let us know if you would rather your name didn't figure amongst our sponsors.



We have the utmost respect for privacy. When you entrust us with your email, you can be assured that we will NEVER give it to ANYONE else. We will only use it to inform you of worthy news and updates.
You may also follow us on the social networks:
Like us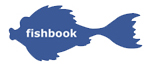 Become our friend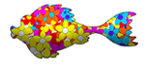 All rights reserved