Read our Manifesto

Follow Us


Contact Us

Monthly Newsletter
We will NEVER give it to ANYONE else. We will only use it to inform you of worthy news and updates.
Poisson Rouge Playground

NEW CONTENT! Christmas Calendar
Spend Christmas with us!

Registered users only, get your codes now! >>

wwww.amosfromouterspace.com

www.encyclopediainteractica.com

wwww.poissonrougetv.com
Register to use...


...our Advent Calendar


Fund our projects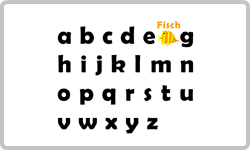 Auf Deutsch >>

Buy our apps!
New :
French Alphabet
Magical Patterns (iPad)

For iPad

For Android

Buy the audio CD


"Nursery Rhymes"